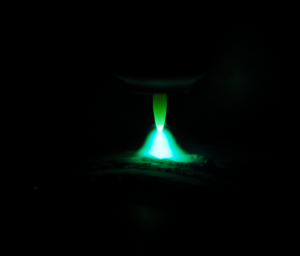 Aixcon PowerSystems specializes in high-demand industrial welding applications. All over the world, Aixcon is active in multiple disciplines, such as the production of pipes (in particular stainless steel, copper, and multilayer composite pipes), cables, and storage tanks. Aixcon PowerSystems strives to provide solutions for complex and demanding industrial applications.
Some of the applications we have worked on are described below. If your application is not mentioned, please don't hesitate to contact us.
Multilayer Composite Pipes 
Multilayer composite pipes consist of multiple layers to improve their properties. 
An aluminum sheath is fitted around a polyethylene pipe (e.g. PE-X). The aluminum edges are welded and the aluminum is glued to the polyethylene. An additional polyethylene layer is extruded around the aluminum for protection
. This layer is also glued to the aluminum. Multilayer composite pipes are inherently stable, light and very easy to install. The aluminum layer functions as an oxygen barrier.