Industrial welding applications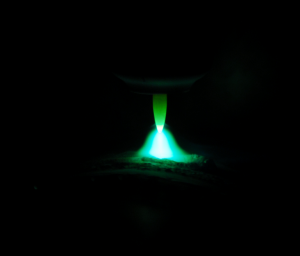 Aixcon PowerSystems specializes in high-demand industrial welding applications. All over the world, Aixcon is active in multiple disciplines, such as the production of pipes (in particular stainless steel, copper, and multilayer composite pipes), cables, and storage tanks.
Aixcon PowerSystems strives to provide solutions for complex and demanding industrial applications.
Some of the applications we have worked on are described below. If your application is not mentioned, please don't hesitate to contact us.
Pipes & Composite Pipes
Aixcon is the market leader in longitudinal seam welding of aluminum composite pipes. According to market research from August 2009, 60% of the world's aluminum composite pipe supply is butt-welded using TIG. The rest are in equal parts laser- or overlap-welded.
All TIG butt-welded composite pipes are produced worldwide exclusively with Aixcon equipment. The 24-hour continuous production processes aluminum sheets with wall thicknesses between 0.15mm and 1.5mm. Production speeds reach up to 60m / min.
As early as 1996, the first TIG AC system developed by Aixcon was used in the first composite pipe production line.
Cable / High Frequency Cable / Submarine Cable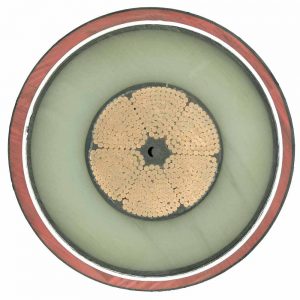 Container/Apparatus Construction
Aixcon produces welding systems for use in tank and apparatus construction. Our welding systems integrate TIG, plasma and MIG / MAG processes in one system. Any number of axes (orbital, longitudinal seam) can be controlled. Additionally, we integrate auxiliary axes, such as oscillation, AVC (automatic voltage control) and wire feed when necessary.
In container and apparatus construction, the weld is often not visible. Aixcon offers customized solutions for various welding processes to optimize the positioning of the torch.
Battery Welding
Welding battery cells to battery packs is becoming a widespread practice in the energy industry. Battery packs can now be found in e-bike, electric car and stationary energy storage.
Owing to innovations made in increased battery performances and capacities, it is important for cells as well as packs to achieve higher conductivity and to transport heat out of the pack as efficiently as possible.
With over 20 years of welding experience, Aixcon has developed a process that bonds cell connectors made of copper to cells instead of conventional materials such as nickel or nickel-plated steel.
To learn more about this innovative process, ask us about it or find more information here.
Transferred Arc Welding
Aixcon is a supplier of welding systems for metal reinforcement by means of powder deposit welding.
In the PTA (plasma transferred arc) process, powder coating material is fed into the weld pool by means of a conveying gas. Our systems handle not only the control and monitoring of the standard welding parameters, but also the process-specific parameters, such as conveying gas and powder quantity.
Custom Welding
Aixcon builds welding systems tailored to customers' applications.
Examples of implemented systems include systems used for power plant construction and maintenance, as well as repairing industrial tools exposed to high stress. In the second case, it is possible to repair tools by means of a special process which coats and hardens tools simultaneously, allowing for continued use.
Multilayer Composite Pipes
An aluminum sheath is fitted around a polyethylene pipe (e.g. PE-X). The aluminum edges are welded and the aluminum is glued to the polyethylene.
An additional polyethylene layer is extruded around the aluminum for protection. This layer is also glued to the aluminum. Multilayer composite pipes are inherently stable, light and very easy to install. The aluminum layer functions as an oxygen barrier.
Multilayer composite pipes consist of multiple layers to improve their properties.